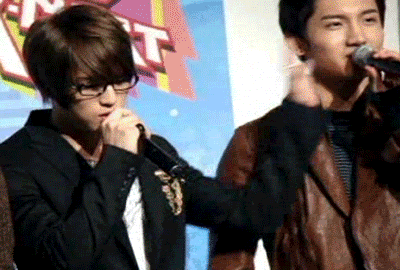 SUITABLE GIF IS SUITABLE♥
I think it's about time I had a friending post since I barely know those of you who are on my friends list. XD
For those of you who friended or want to friend me or still want to be my friend, I hope you don't mind doing an introductory post of sorts. My journal has become sort of semi-friends and I'd like to get to know you guys better.
Here's a textbox for your convenience.



For those friends who i usually keep in contact with, you guys don't have to fill it in but you can do it just for fun and I'd really appreciate it♥/

For a better idea of what I like, check out my profile. Yes, I love slash. And yaoi. So if you don't like it and can't stand reading about it then maybe this journal isn't to your taste.
I'm pretty friendly and easygoing though so as long as you're not psychotically insane or something I'm fine.
OH AND MY INTERESTS. DO NOT MOCK THEM.

I have this sudden fear that no one is going to reply to this post. DX

Comments will be screened for those who want privacy.